Software Project Manager
£26,000 – £30,000
Job Specification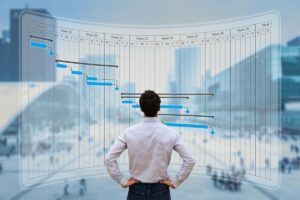 Stopford are a technology company specialising in providing enterprise online booking solutions for various vertical markets.
We are looking for a Software Project Manager to join us on a full time, permanent basis.
In this position, you will manage the implementation of our software for clients, mainly in the public sector. You will be responsible for multiple projects at any one time and will work closely with the development and support teams to deliver successful outcomes.
This is a varied hands-on role in which you will have good customer service and also be able to manage expectations. Quality assurance is important to us and delivering a quality product is vital to this role.
You will be involved with the following:
• Reporting to the Senior Management Team on project status.
• Working closely with Developers, UX Designers, Testers and Analysts.
• Leading the delivery of multiple digital product projects for our clients.
• Conducting regular client meetings to communicate progress, review priorities and provide updates.
• Creating and maintaining project documentation, project boards and project plans.
• Leading daily team stand-ups.
• Overseeing the estimation process and managing allocation of work to the development team.
• Managing our job tracking system (Jira) and ensuring all jobs are being pushed through and at the correct status.
Ideally, we're looking for someone with the following:
• Experience in project management of bespoke software development.
• A technical background or passion for tech.
• Comfortable working on multiple projects and a varied workload.
• Strong communication across different teams and cultures.
• Understanding of MS Project and Project Management Methodologies (Agile/Waterfall).
• Existing knowledge of Jira preferred.
You will need a good understanding of our product range and how to configure it. This is very much a hands on role and we are looking for the right candidate who doesnt mind rolling up their sleeves to get a project over the finish line.
To apply, please send your CV and a covering letter detailing any other information you feel may be useful to .
About Stopford
Stopford have delivered intuitive digital solutions to local government, blue chip companies, and SMEs for over 20 years.  
Specialising in booking and diary management solutions, we offer a range of products from comprehensive appointment and ticket booking, to facilitating facility hire and course enrolment. Our success in these areas has seen us continue to grow to this day; with Stopford supplying digital solutions to over 100 councils and working with over a 1/3 of all registration services in the UK.  
At Stopford, we champion a project approach that puts our client's objectives and needs at the heart of everything we do. By offering a complete turnkey service from specification to delivery, we collaborate with clients at every step to ensure solutions deliver on their vision and goals.  
Job Types: Full-time, Permanent
Salary: £26,000.00-£30,000.00 per year
COVID-19 considerations:
At present, our staff are working in the office and remotely at home. Flexibility to keep you safe is important to us.