When registrars issue a certificate, they fulfil an important role for local residents and government. The document not only records a number of details specific to the event, but also signifies that a birth, death, marriage or civil partnership has been registered with the correct authorities. Considering the importance of certificates, the ability for register offices to efficiently manage their certificate libraries is crucial to ensuring data is preserved securely and readily available.
Enter Stopford's RAFTS For Registration certificate management solution. Repurposing our popular file tracking system's functions, RAFTS For Registration is designed for registrars as a complete digital certificate solution.
Today we'll review some of the great features that make RAFTS For Registration the most comprehensive tool for maintaining your digital certificate database.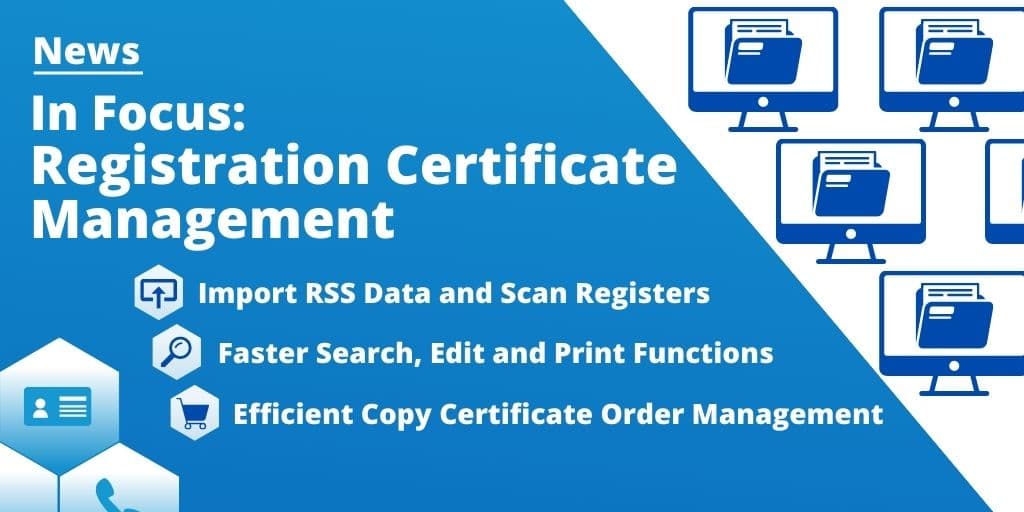 Certificate Management Features:
Import RSS data and scan registers
For those switching from another certificate management system, RAFTS For Registration enables organisations to import RSS data from their out-going system, guaranteeing the safe movement of data. No need for manually inputting data again or recovering lost data, registrars will be able to instantly access their data and all their new functions upon transfer.
From here, registrars can add additional registers by scanning the pages, edit individual page entries, and assign them to an index. This allows staff to populate indexes with relevant data faster than manual input, saving staff time and making recording entries easy.
Searching
One of the main disadvantages of record management on data stored physically is a difficulty locating, accessing and taking action on data. As data can be spread across various departments and venues, this limits access for staff and has a knock on effect for customers.
With RAFTS For Registration, staff will be able to locate and edit indexes through basic and complex search queries in seconds, no matter the location. This centralised approach to registration certificates allows records to be delivered more quickly and accurately than ever before.
Edit indexes and printing
RAFTS For Registration also enables users to take a number of new actions on their digital certificate library. Aside from viewing both their indexes and entries, registrars are able to access simple edit and print functions designed specifically for registration records.
This will give staff the ability to update, amend or delete indexes within the database, offering a timely way of interacting with selected data. Alongside this, an intuitive type and print feature allows registrars to print out physical certificate copies, perfect for distributing certificate copies faster.
Optionally allow certificate searches by customers
When copy certificate requests are received generally, it's up to the registrar to search for the desired record before printing and sending to the customer.
RAFTS For Registration understands that can be a time consuming process, so when integrated with our registration booking solution, agenda for registrars, you can choose to allow customers to search for their relevant certificate themselves.
Customers will be able to tailored their search based on their name, index year and more before adding the copy certificate to their basket for payment, cutting out the repetitive searching process for staff.
If you would like to find out more about RAFTS For Registration, you can visit its dedicated product page or if you would like to book a demonstration, fill out our contact form.