Newcastle City Council have extended their partnership with Stopford by adding Ceremony Planner to their current suite of registration solutions.
Having worked alongside Newcastle's registration service for a number of years for appointment booking, the addition of Ceremony Planner will deliver a convenient and informative self service experience for celebrants as they complete the final preparations for their ceremony online.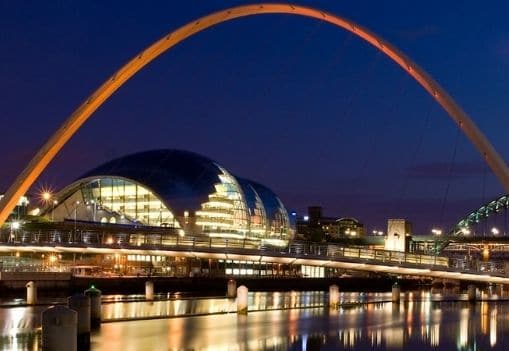 Ceremony Planner for Newcastle celebrants
Designed to streamline Newcastle-based celebrants pre-ceremony experience, Ceremony Planner delivers all the functionality needed to empower users to complete outstanding ceremony tasks from the comfort of their home.
Through the tailored user dashboard, Newcastle's couples will have the ability to make selections for decisions including vows, music and readings when they get a spare moment from their busy schedule. These details will be submitted electronically through the system when choices are made, allowing registrars to approve or reject choices without having to contact a register office directly during opening hours.
All choices and features have been carefully mapped out within the system through intuitive design to ensure celebrants are comfortably guided through the process. The step-by-step layout allows users to tackle each section one at a time, ensuring an easy to follow system for checking off tasks. Visual features including progress meters and colour coded task lists have also been included to ensure users can track their progress and pick up from where they left off quickly and easily.
The benefits for Newcastle's registrars
The benefits of integrating Ceremony Planner will not only be exclusive to celebrants however, with the system offering a number of new advantages for Newcastle's registration service.
The presence of extensive FAQs will ensure couples have 24/7 access to helpful tips when finalising their planner, while the clever 'Ask A Registrar' feature will allow couples to send burning questions directly to their registrar via email. This will ensure registrars aren't interrupted during other appointments or tasks and will allow them to answer queries when it is most convenient.
With Newcastle City Council already using agenda for registrars, choices submitted by couples will automatically update their ceremony booking within the diary, ensuring registrars have a complete record of decisions made prior to the ceremony.
Interested in trying Ceremony Planner? Request a demonstration with one of the Stopford team by contacting .