We're over the moon to be heading back to the Queen Elizabeth II (QEII) Centre in just over 2 weeks time for the Digital Government Conference 2022!
One of GovNet's premier events, the Digital Government Conference enters its 8th year, fresh off of successfully hosting its virtual event in 2021. Running on the 18th May and well regarded for the quality of its speakers and sessions, the event will this year look to build on its successes while continuing to deliver topics and insights from the public sector's best and brightest.
A stones throw away from the Houses of Parliament, the event will be a day packed with fascinating insights from influential speakers from the government and public sector organisations, including the Director of Transformation at NHS England and the CEO of Socitm. Spread across a multitude of different formats from panels and talks to larger debates, there's plenty to take away from these sessions while also offering a great networking opportunity to share ideas and experiences.
You can find Digi Gov's full itinerary here or if you are looking to attend as a delegate, fill in the registration form on their website.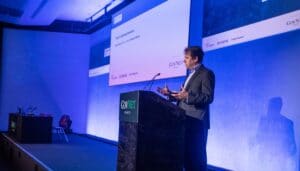 As part of the event, we're excited to announce that the Stopford team will be returning to the QEII Centre as exhibitors! During the event, the Stopford team will be on hand to talk with delegates, run software demos, discuss case studies of our latest work, and spotlight our latest move into turnkey software and application development.
To get an idea of our latest products ahead of the big event, please follow the links below: