In early 2022, the Stopford team got together to discuss our biennial User Group. The last Stopford User Group had taken place in 2018, with the last being indefinitely postponed due to the COVID pandemic.
With so many legislative changes having happened since 2018 and limited opportunities to meet our registration partners in person, the Stopford team decided 2022 was going to be the year we got back to talking to clients directly.
But we also wanted to take a slightly different approach. Rather than bring all of our registration partners to one location, what if we could bring it to the clients, reducing travel costs for our partners and making attending more accessible.
And with that, Regional Training was created. This year alone has seen us organise Regional Training sessions in:
North West England and North Wales
London
South West England and South Wales
Yorkshire and The Humber
Each one has presented a great opportunity to catch up, get reacquainted with the software, and also talk about problems, challenges and opportunities for the software and registration going forward.
In creating these events, we can't take all the credit though, with so many wonderful services offering their hospitality to make these events a reality. Not only have some services been kind enough to volunteer their spaces for training, but have also supported us with parking availability and catering.
A special thanks goes out to the registration teams at Islington, Bristol and York for their assistance bringing these sessions to fruition.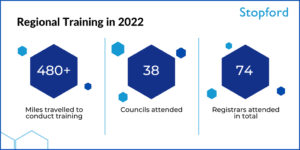 Event Breakdown
North West England and North Wales
Our first outing using the Regional Training session format was going to be closer to home. Not only so we could get a feel for timings without regarding travel, but also because so we could have more of our team present to personalise the event further. 
Our session in our Chester office was a great success and opened our eyes to how they could be run in a way that benefited attendees best.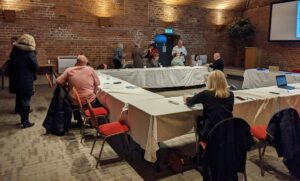 London
The London trip was certainly one of the most challenging to organise on size alone. With 18 authorities using the diary system, this was also going to be (and continues to be) the biggest attendance for a single Regional Training session with 28 attendees. Big thanks to the team at Islington for their patience with us!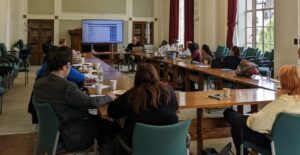 South West England and South Wales
Looking to repeat the success of our North West England and North Wales training session, we looked to employ the same tactics for the South West. Talking to Caroline Fox and the Bristol team, they were the perfect option for ease of travel for many of the authorities in the region and were so helpful in making the session the wonderful experience it was.
This would also mark the first time we'd talk about our Restrictive List feature for managing MCCDs (read more here).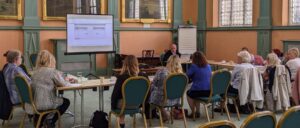 Yorkshire and The Humber
Our final stop in 2022, Amanda Sykes and her team invited us in to run a session at their council offices to a great turnout. Acting as a central hub (particularly for train travel), this regional training had over 20 attendees and also saw us bring a developer for the first time to address individual issues during the session.
Thanks to the York team and their in-house catering team who made sure everything came off without a hitch!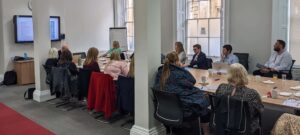 Regional Training set for 2023
We would like to say a big thank you to all of the people who joined us this year and we look forward to visiting the outstanding regions in 2023.
This includes our partners in the North East, South East, East Anglia, and both the East and West Midlands. See you soon!