With Coronavirus measures beginning to relax in the UK, many public and private sector organisations are looking at the steps required to safely reopen and resume their services. This has led to services re-imagining their operations and deciding how they can meet their objectives with a new emphasis on adhering to social distancing guidelines and the protection of both staff and customers.
Having adapted agenda for a number of the changes experienced throughout the pandemic (see telephone registrations and changes to the births process), one part that has seen minimal change are agenda's popular module add-ons, with their orientation towards faster digital interactions supporting the restart of service without direct contact.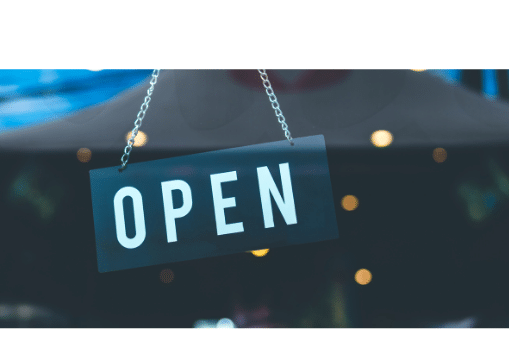 Today we'll look at how agenda's additional modules can be utilised by registration services when face-to-face appointments resume.
Contact Centre
Challenge:
While online is undoubtedly the most efficient channel for interacting with government services during COVID-19, there's a high risk of digital exclusion from prioritising one communication channel for booking appointments with the registration service.
With death registrations being received in higher volumes due to COVID-19 and an increasing backlog of other appointments waiting to be booked upon the restart of discontinued appointment types, there's likely to be a significant pressure on registration service's contact free communication channels, online and telephone.
Benefits of the module:
Designed to make bookings made by telephone easier for input within agenda for registrars', Contact Centre delivers a simplistic version of the booking system tailored for managing telephone bookings.
Presenting customer service staff with only the necessary input fields to create a booking, Contact Centre standardises the booking procedure for faster appointment distribution and the prevention of backlogs created by appointment requests.
Mobile Check-In
Challenge:
With social distancing guidelines still in place and the likelihood of longer term aversion to more direct communication in service environments, completing simple processes like checking in face-to-face could be uncomfortable for those with underlying health conditions or vulnerable loved ones. Having an alternative in place can not only improve the customer experience but also emphasise the safety measures in place to protect visitors.
Benefits of the module:
Stopford's latest module, Mobile Check-in (see the features of Mobile Check-in here), has been released with the aim of reducing unnecessary direct contact within the check in process and streamlining the transition from arrival to the waiting area.
Using the system, visitors will be able to confirm their arrival for their scheduled appointment via a link within their email confirmation, achieving check in in just 3 clicks. All this takes place from the users mobile device, reducing the need for face-to-face check in or contact with a publicly used self serve tablet.
Copy Certificates
Challenge:
The method of offering additional copy certificates has seen some alteration since lockdown began, with the discontinuation of face-to-face certificate requests and move towards post as the primary distribution method.
Alongside the greater likelihood of higher certificate request volumes, these changes have created new challenges for some councils, who look toward different methods of efficiently managing copy certificate requests volumes and preparing orders.
Benefits of the module:
Enabling users to purchase certificates within the booking process, agenda for registrars' Copy Certificates module provides residents with a convenient method of selecting the certificate they would like, choosing a postage option and issuing payment in minutes, with no need for direct contact with customer service staff.
All orders made via Copy Certificates are automatically logged within agenda for registrars for staff to access and action at their convenience, saving time on manual order logging and receiving payment.
If you would like to enquire about any of the agenda modules listed above please contact .