Taking payments online is a big efficiency unlock for services. With 87% of Britons having made a payment online in 2020, the disadvantages of not integrating with online payments is becoming increasingly apparent.
From creating excess admin time (whether that's managing ceremony statuses or charging for certificates during the appointment) to missing online cross-selling opportunities, online payments are now employed by 70% of the services we work with.
In the latest post on the Stopford blog, we look at they ways you can employ payment integration in your registration solutions.
Using payment integration in Agenda
Birth and Death Registrations
Use: Facilitate certificate purchase in advance of the appointment*
Traditionally, the question of how many certificates a customer would like is asked at the time of the appointment. This leads to additional appointment time for taking payment via card and covering all the administration in between.
By building this question into the online process, this offers a way for pre-payment to be received for the certificates and for the registrar to know ahead of time how many have been ordered. It also means the subject of certificate numbers can be brought up again during the appointment, offering a further chance to upsell.
*To enable this, you will need our Upfront Certificate Ordering module enabled.
Notice of Marriage and Civil Partnership
Use: Take notice fees including any additional DRO and foreign divorce charges
Notices can be one of the most complex processes in civil registration. Nationalities, documentation available, the couple's place of residency and their respective status's can influence who can attend the booking and how much the appointment will cost.
Previously, services could opt to take bookings provisionally and take payments at the time of the appointment or over the phone, however, these both had downsides (risk of no shows and admin from contact centre).
Agenda enables payments to be made prior to the booking being made online, with calculations to account for multiple appointments types including single, joint and joint DRO as well as any foreign divorce values. This makes it simpler for teams to know what their upcoming appointments are and secures the spot with less risk of wasted appointments.
Private Citizenship
Use: Facilitate the booking of a private citizenship ceremony online
Unlike group citizenship bookings which are free of charge to the public, private citizenship ceremonies at an extra cost offer the ability to choose your own timeslot, bring additional guests and more.
To take this cost, historically this would be done via email chains or over the phone to ensure the booking had all choices and guest numbers accounted for. Online processes however have enabled private citizenship bookings to be made, with payment taken in advance. Based on the set up, payment integration enables payment to be recorded against the applicant, changing their status to paid in the citizenship list to reduce admin further.
Ceremony Booking and Final Ceremony Fee
Use: Accept booking fees or full fees for ceremonies
There are multiple pre-requisites before a ceremony booking can go ahead, but they principally rely on notices being given and fees being paid. For the latter, Agenda is set up to take booking fees for the reservation of bookings and full fees (which is useful for statutory venues) when payment integration is enabled.
With this often being a multi-stage process, online facilities to take payment fulfil the need to secure the booking within diaries while also logging all the payments taken to ensure that the ceremony can go ahead.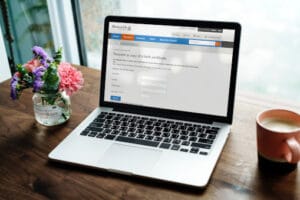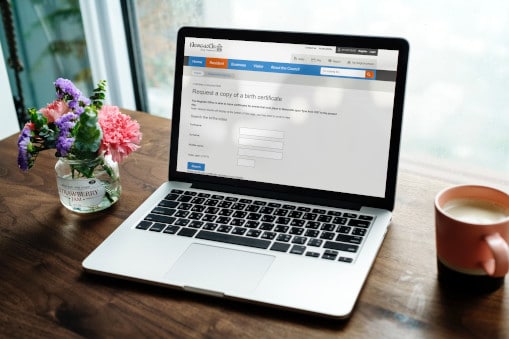 Copy Certificates
Use: Enable the acceptance of payment for copy certificate requests
Copy Certificates is our module that integrates with Agenda for Registrars to provide end to end order management for certificate requests (read more here). Originally, a simple online form would take the request while payments would be subsequently taken at the time of the collection or via the phone. This would also result with no easy way of monitoring payments taken against forms in a dashboard format.
Using the online flows provided with our Copy Certificates module, payment integration powers multiple features, from taking the total value of certificates purchased like births or civil partnerships to ensuring delivery fee calculations are correct. Payments are then logged within the order, enabling teams to work against each record with confidence.
Looking to add payments to your processes?
Get in touch with your Project Manager today for more information on enabling payments for your processes.